C22/25 – Track Mounted Seismic Drill
MPP's seismic/shot hole drills, the C22 and C25 rigs were developed for the oil and gas exploration industry. The rigs feature a 260 HP Cummins diesel engine, onboard 300 CFM / 200 PSI air compressor and a Morooka LTX800 undercarriage. The C22/25's rubber tracks and narrow width (2.2 & 2.5 meters) allow for a very low environmental impact.
Features
Low environmental impact design


 

260 HP QSB6.7 Cummins Diesel


 

300 CFM / 200 PSI Compressor


 
2 man ROPS certified Cab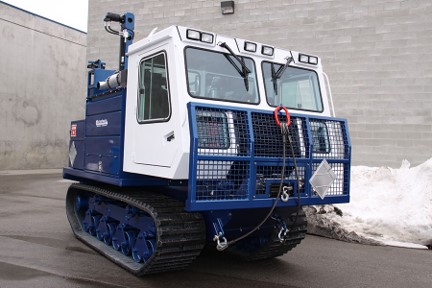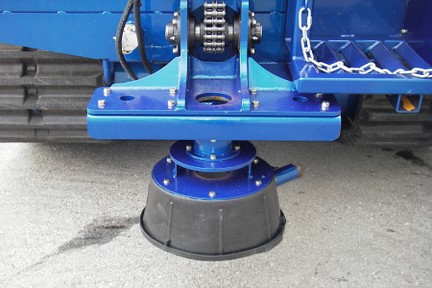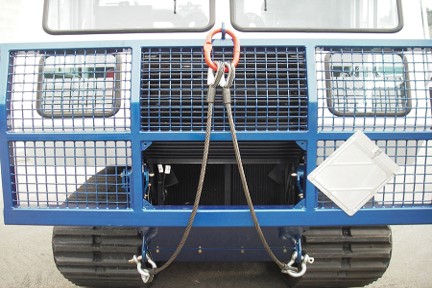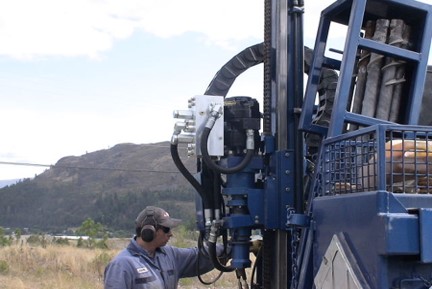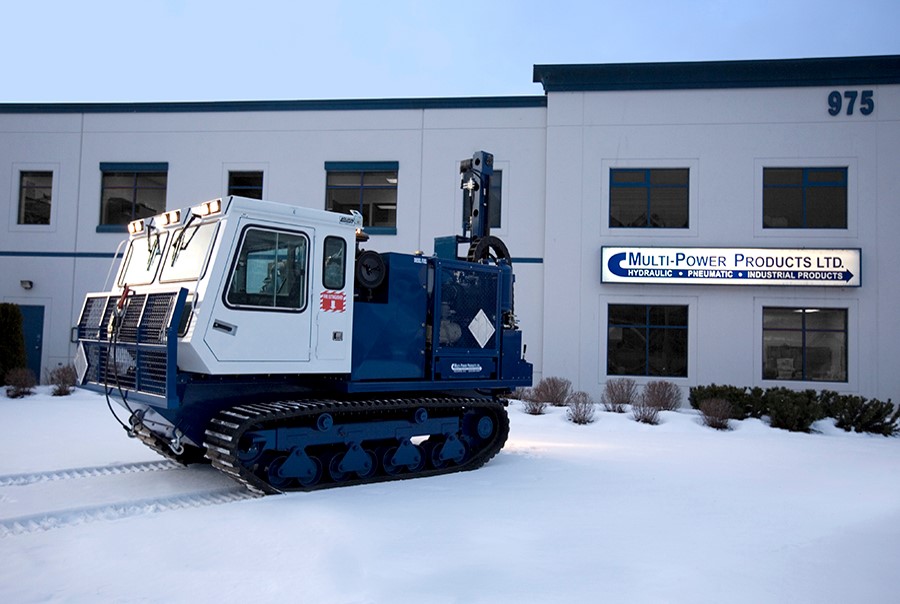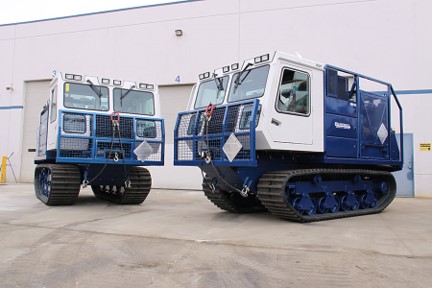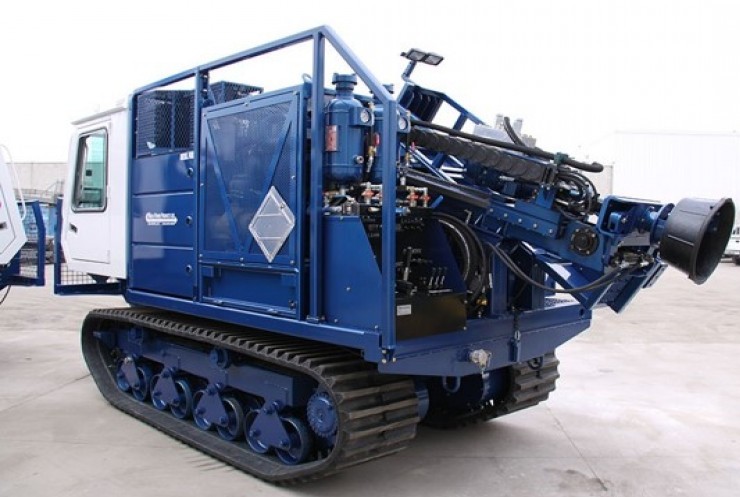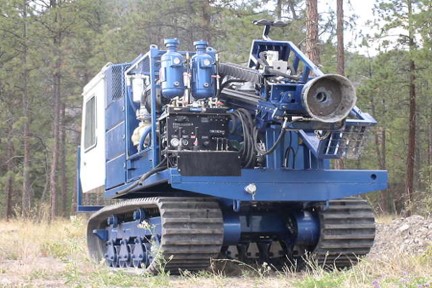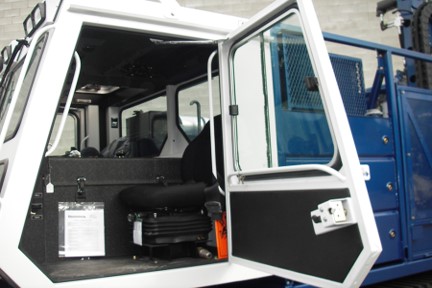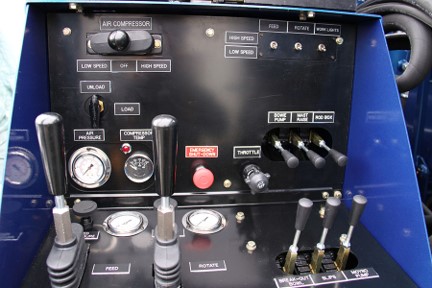 Depth Capacities: Based on 300 CFM / 200 PSI compressor
3-1/2" (89mm)
330 ft / 100 m*
 
*Depending on ground conditions
Prime mover
Model:
Cummins QSB6.7, 6 cylinder, turbo charged diesel engine
Power:
260 HP @ 2200 RPM
Standard compressor
Model:
Ingersoll Rand CF90G5
Capacity:
300 CFM / 200 PSI
Cooling
Ambient temperature rating:
125 degree F
Coolers:
Hydraulic driven fans
Track package
Model:
Morooka LTX800 rubber track undercarriage
Design:
Closed loop hyd. driven piston motors c/w spring brake
Speed:
8 mph
Top drive rotation unit:
Max torque:
2546 lbs /ft
RPM:
0-490 RPM
Spindle:
Floating
Rotation motor:
Rineer vane motor
MAST AND FEED
Design:
Hyd. Motor & chain feed
Pullback:
8060 lbs.
Pullback speed:
0-245 fpm
Pulldown:
8060 lbs.
Pulldown speed:
0-245 fpm
Feed stroke:
92"
Working angle:
90 degree
Cab
ROPS
2 man ROPS certified
Accessories
Heater, wipers, exterior lights, roof mounted escape hatch
HYDRAULIC SYSTEM
Design:
Fully hydraulic, no electronics, open & closed loop
Capacity:
173 GPM
System pressure:
4000 PSI
Filtration:
10 micron
Components:
Sauer Danfoss, Char-Lynn, Husco & Parker
Heat exchanger:
Air:oil
Control panel
Panel:
Engine display, drilling functions, setup functions, & E-stop
Gauges:
Rotation, holdback & air pressure
Warn Winch
Max pull:
15,000 lbs
Capacity:
100 ft x 7/16" wire rope
Equipped with:
Roller fair lead, tensioner & snatch block
Water Pumps
Model:
Continental 3CL3-CDQ progressive cavity pump
Max flow:
7 GPM
Max pressure:
225 PSI
 
 
Model:
Bowie 2300STD 2" pump
Max flow:
175 GPM
Max pressure:
100 PSI
Water tank
Design:
Steel tank c/w exhaust loop heater
Capacity:
200 gallon
Drill Table
Break out bowl:
Hydraulic engage/disengage
Slips:
Hydraulic open/close  
Width
C22
2.2 m
C25
2.5 m
INCLUDED COMPONENTS

Accessories:

Engine heater, intake air shut-off, storage, tow hooks, work lights
Fuel tank capacity:
150 gallons

Weight:

25,000 lbs.