Discovery HD – Track Mounted Diamond Core Drill
Description:
MPP's newest track mounted diamond core drill. The Discovery HD features 307 style steel tracks with radio remote, hydraulic stabilizers, powerful telescoping mast, 'P" rotation unit and a Cummins QSB4.5 160 HP power unit. The Discovery HD combines the compact, small footprint design of the Discovery II with the power and HD mast of the Titan HD. Designed to drive straight into a 40 ft HC container, the Discovery HD Diamond Drill is ideal for medium and deep hole exploration drilling anywhere in the world.
Features:
1400 Meter N/WL Capacity
PWL Chuck & Clamp
160 HP Cummins QSB4.5 Power Unit
Steel Track Undercarriage
Telescoping Tower & Hoist Mast Design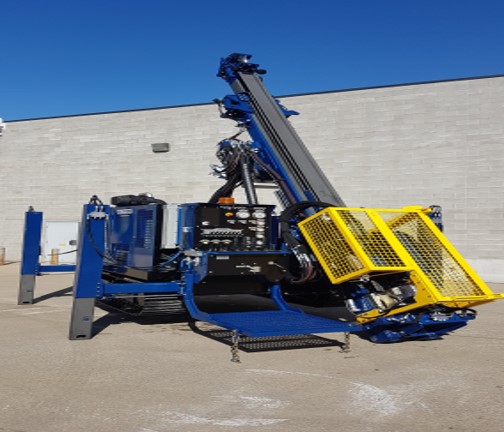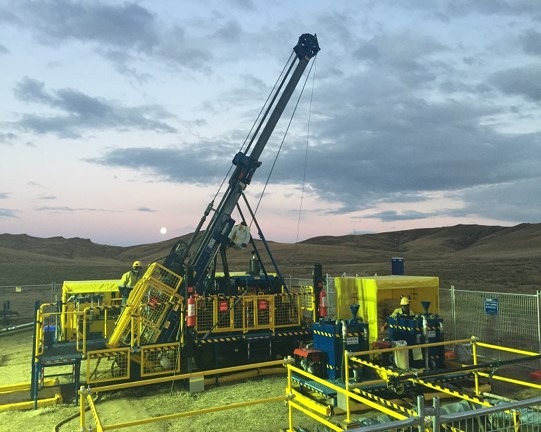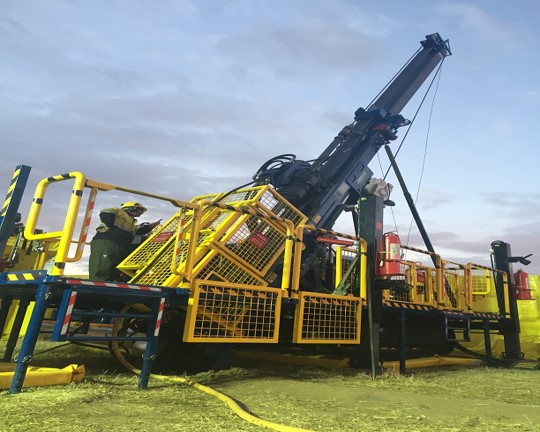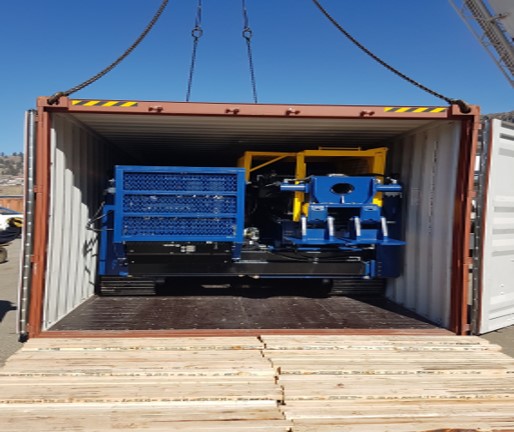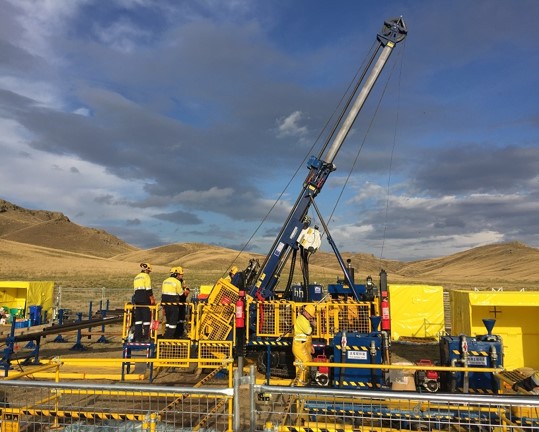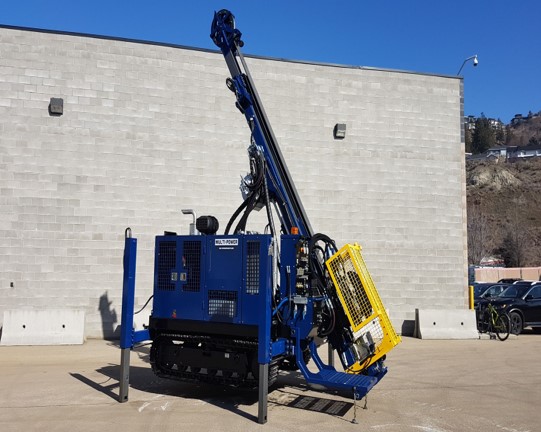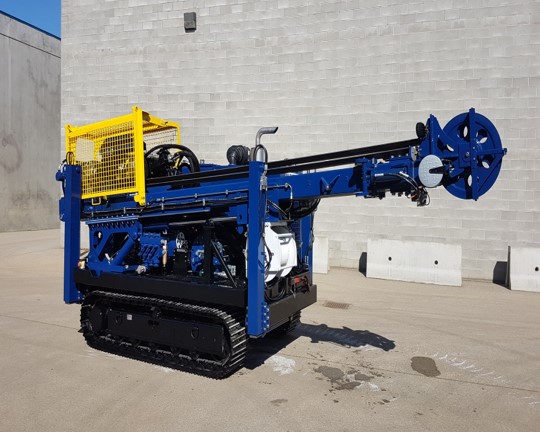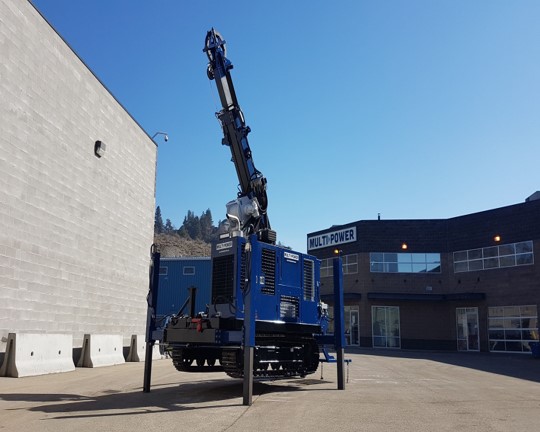 DEPTH CAPACITIES: Based on max pullback & a 25% safety factor
B
5260 ft / 1603 m
N
4593 ft/1400 m
H
2875 ft /  876 m
P
1826 ft /  553 m
PRIME MOVER
Standard unit
Cummins QSB4.5-P160, 4.5 L, 4 cylinders, turbocharged diesel engine
Power:
160 HP @ 2200 RPM
TRACK PACKAGE
Model:
Chermack steel undercarriage
Design:
Hyd. driven piston motors, spring brake, 2 speed
Speed (High/Low):
3.39 mph / 2.27 mph
Stabilizers:
(4) Hydraulic levelling cylinders
Remote control:
Radio remote for track drive w/ manual control valves
ROTATION UNIT
Standard unit
XP drill head w/ Christensen chuck
Maximum opening:
4-5/8" (P size)
RPM:
1400 RPM
Torque:
4560 ft lbs
Chuck:
35,000 lbs capacity
Hydraulic motor:
160cc variable speed/torque piston motor
Gear ratios:
6.27:1, 3.12:1, 1.75:1, & 1:1
FOOTCLAMP
Standard unit
Christensen style footclamp
Maximum opening:
4-5/8" (P size)
MAST AND FEED
Feed stroke:
132"
Pullback:
30,000 lbs.
Pulldown:
11,500 lbs
Drill angle:
45 to 90 degree
Tower:
20 ft/6 m pull capacity (telescoping)
Mast dump:
48"
WATER PUMP
Standard unit
W1122B-CD (435) piston pump
Capacity:
40 GPM @ 1000 PSI
WINCH
Wireline winch
Hydraulic motor direct drive c/w level wind
Capacity:
4000 ft of 3/16" cable
Hoist
Hoisting winch:
Dinamic Oil A150 hOIST
Hoisting force:
18,000 lbs.
Capacity:
75 ft of 18mm cable
Hoist motor:
2 speed, piston
HYDRAULIC SYSTEM
Controls:
Fully hydraulic, no electronics
Rod handling:
Synchronized chuck & foot-clamp w/ additional chuck and clamp control
System pressure:
4000 PSI
Filtration:
10 micron
Components:
Sauer Danfoss, Parker, sun & Brevini
Heat exchanger:
Air: oil 
INCLUDED COMPONENTS
Rod guard w/ rotation shut down
Mud mixer c/w whip lines
Working lights
OPTIONS
Rod Handler
Secondary mixer
French/Spanish labels 7 manual
Diesel driven supply pimp
Mud tank (s)