The PI rotation unit is a simple, medium-duty, top drive that can be used for RAB (rotary air blast) or reverse circulation drilling. The PI features a chain and sprocket drive design, floating keyed spindle and a top connection for an optional RAB swivel or combination RC swivel. The PI top drive is used on the Prospector I RC drill. It is also the standard for larger diameter RC conversion and multi-purpose drilling packages. The unit is ideal for larger diameter RC and RAB drilling to depths up to 300+ meters. Floating spindle connection options include 2-7/8" Reconn, 4" and 4.5" Remet, and Metzke threads. The PI top drive can be configured with a high-speed coring option for multi-purpose applications. It can also be configured with a planetary and piston motor for higher torque auger drilling requirements. The simple, easy to maintain design makes the PI top drive ideal for exploration air rotary drilling.
Features
Simple chain and sprocket design

Ideal for air rotary drilling to depths up to 300+ meters

Can be used to drill both RC and RAB

Multiple floating spindle connections available to suit most tooling (Reconn, Remet, Metzke, API, NWJ)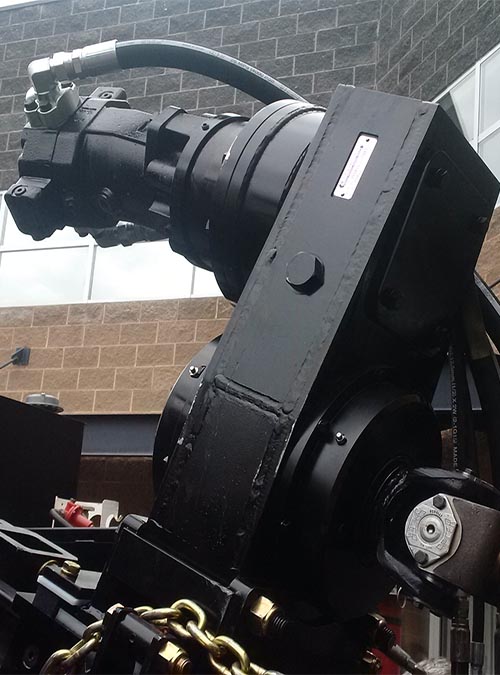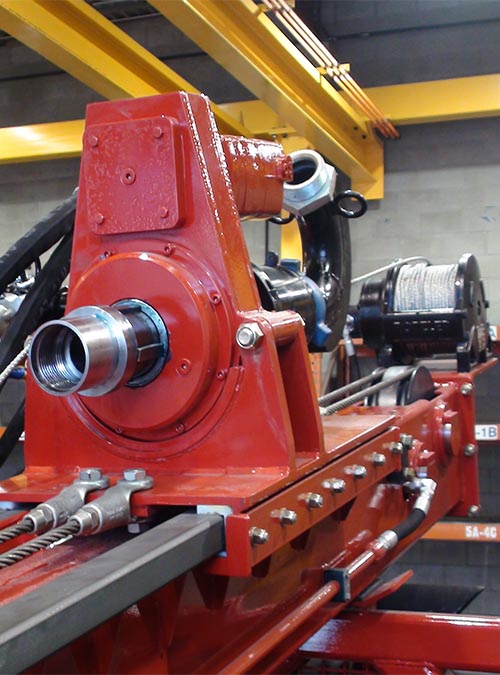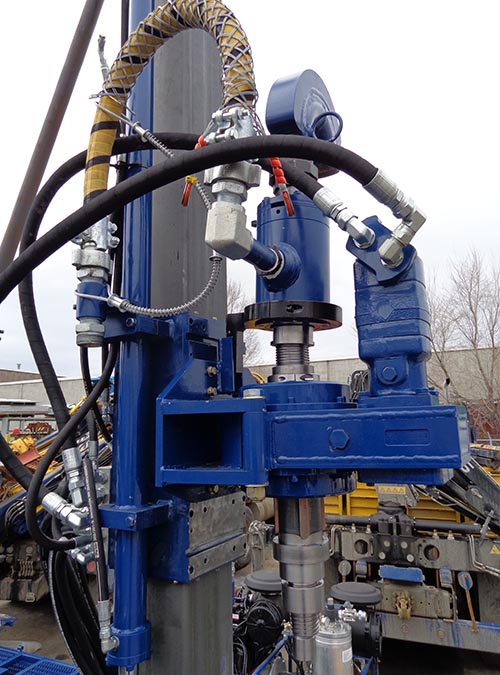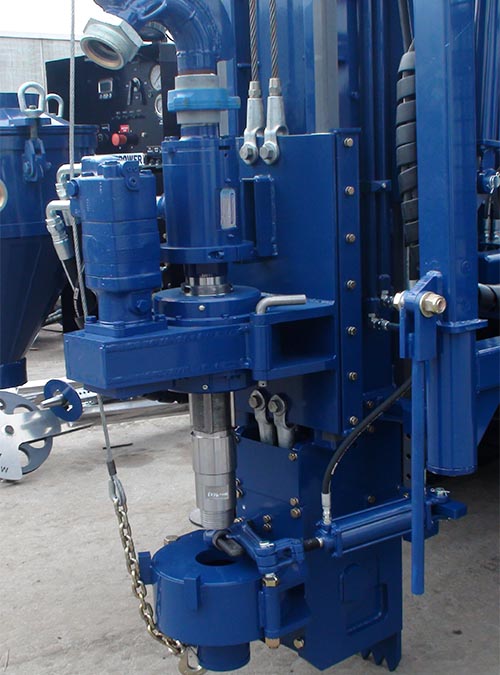 MPP PI RC/RAB Top Drive Specifications::
Style:

Chain and sprocket drive w/ floating spindle

Max RPM:
200 RPM
Max Torque:

3500 ft-lbs.

Spindle:
Floating spindle w/ box lower connection
Lower Connection
Optional – NWJ, API, Reconn, Remet, Metzke
Components:
High strength alloy steel
Hydraulic motor:
Char-Lynn low speed, high torque motor
Lubrication:
No lube oil required
Swivel:
Top mounted, thread on swivel options available
Weight:
390 lbs.