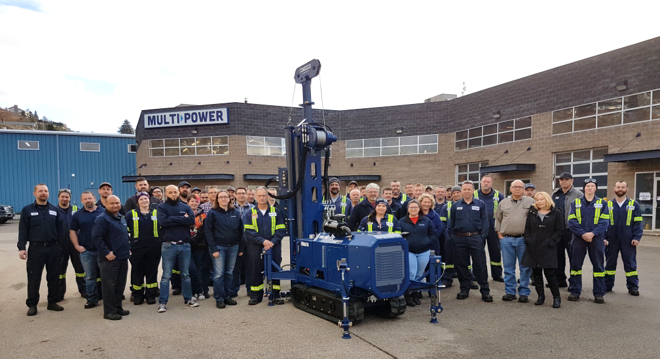 Apply Now
About the Company
Multi-Power is a leading Canadian manufacturer of drilling equipment with a focus on the mineral exploration and geotechnical industries. Multi-Power offers a comprehensive line of compact, portable, diamond core, reverse circulation and soil sampling drill rigs. We also provide a complete range of industrial services, including hydraulic and mechanic design, machine and fabrication, and hydraulic and pneumatic repairs. For Over 35 years, Multi-Power has taken pride in its capabilities and reputation, which now extends worldwide! At Multi-Power, our teams work together to manufacture a quality product and service repairs to meet each customer's needs. Just click on Job Opportunities to explore if joining our crew of skilled and talented tradespeople, design engineers, or our sales team is right for you! Or you can also send your resume directly to careers@multipowerproducts.com
COMPENSATION AND BENEFITS 
Multi-Power offers a fully employer-paid and comprehensive benefits package as well as competitive wages! You and your family will enjoy company Benefits that include :
Extended Health
Dental
Life Insurance
Long Term Disability
Accidental Death and Dismemberment (AD&D)
Dependent Life Benefits
Employee and Family Assistance Program
We have a welcoming and safety-conscious culture, where teamwork and strong work ethics are valued and appreciated! And our Social Team creates many fun events and treats to enjoy throughout the year, such as barbeques, a golf tournament, and holiday celebrations...... So we get together often to have a little fun too! 

If you are new to Kelowna, check out some exciting facts about our beautiful area :