Discovery II – Diamond Core Drill
MPP's flagship diamond drill, the Discovery II was designed with safety, portability and production in mind. The rig is both compact and powerful. Discovery II's modular design allows for efficient and safe helicopter transport. The rig's small footprint and available track package allow the Discovery II to access remote drill sites most large rigs cannot reach.
Features
Powerful & Compact
 
Modular Design
 

PWL Chuck & Clamp- Standard


 
Available Track Mount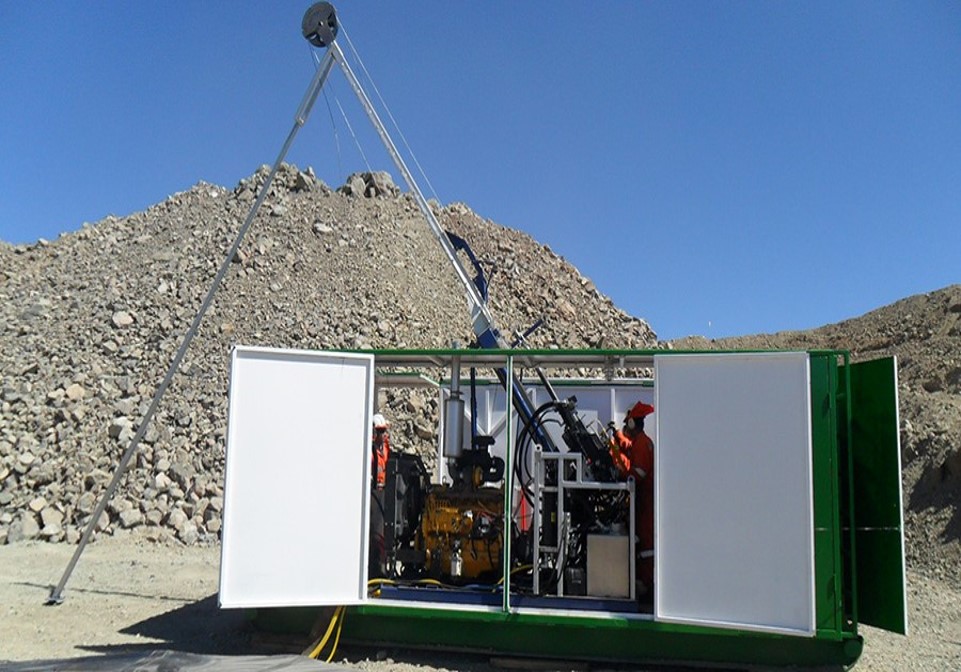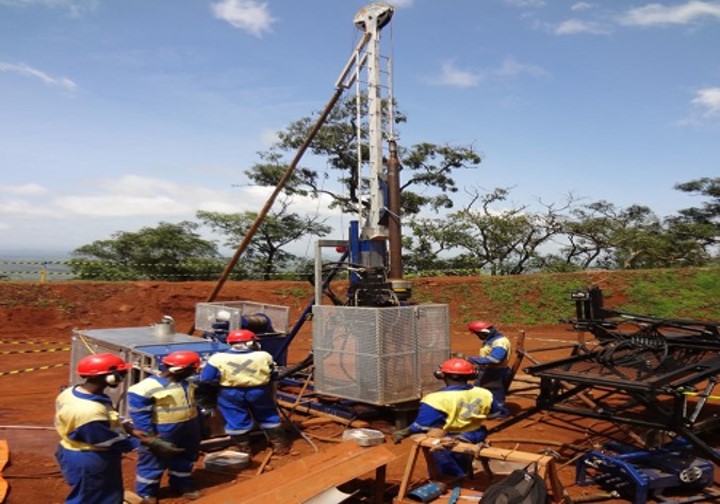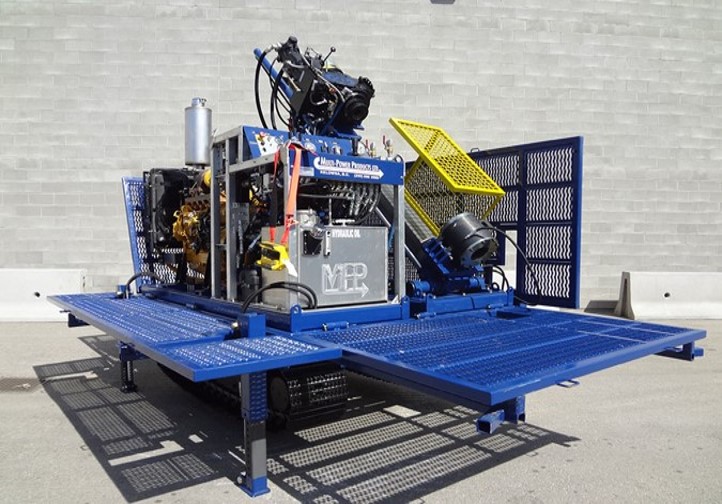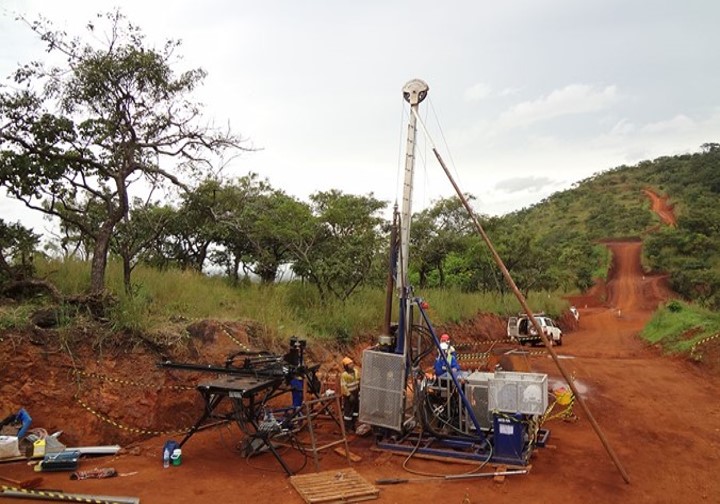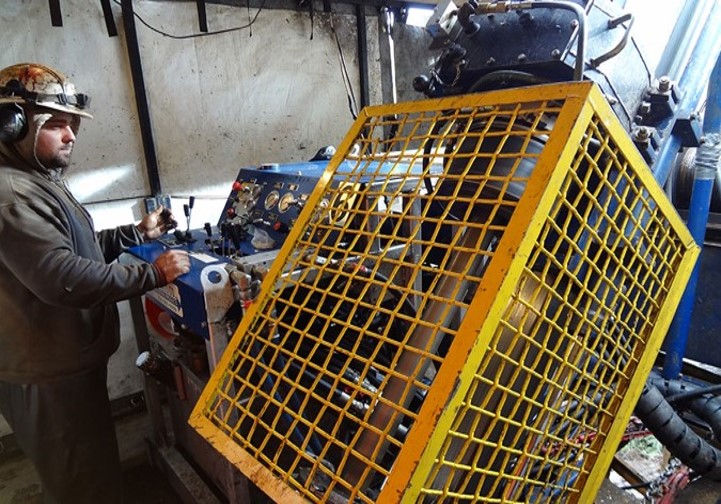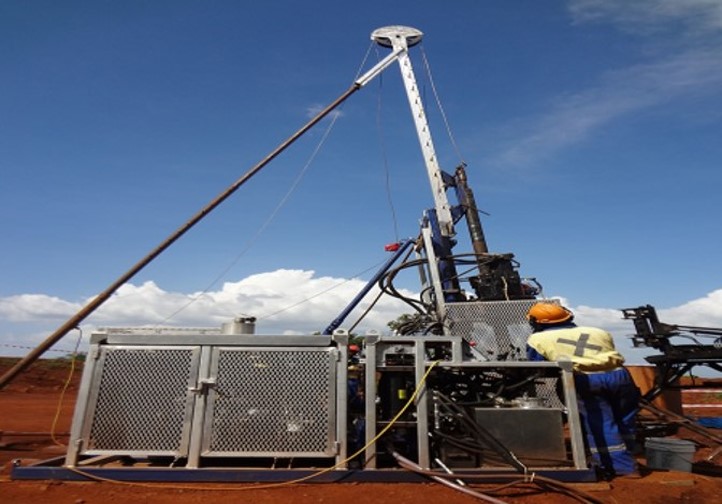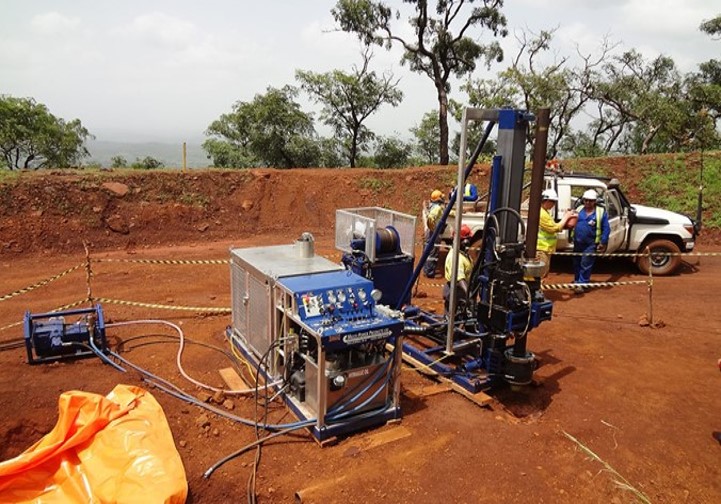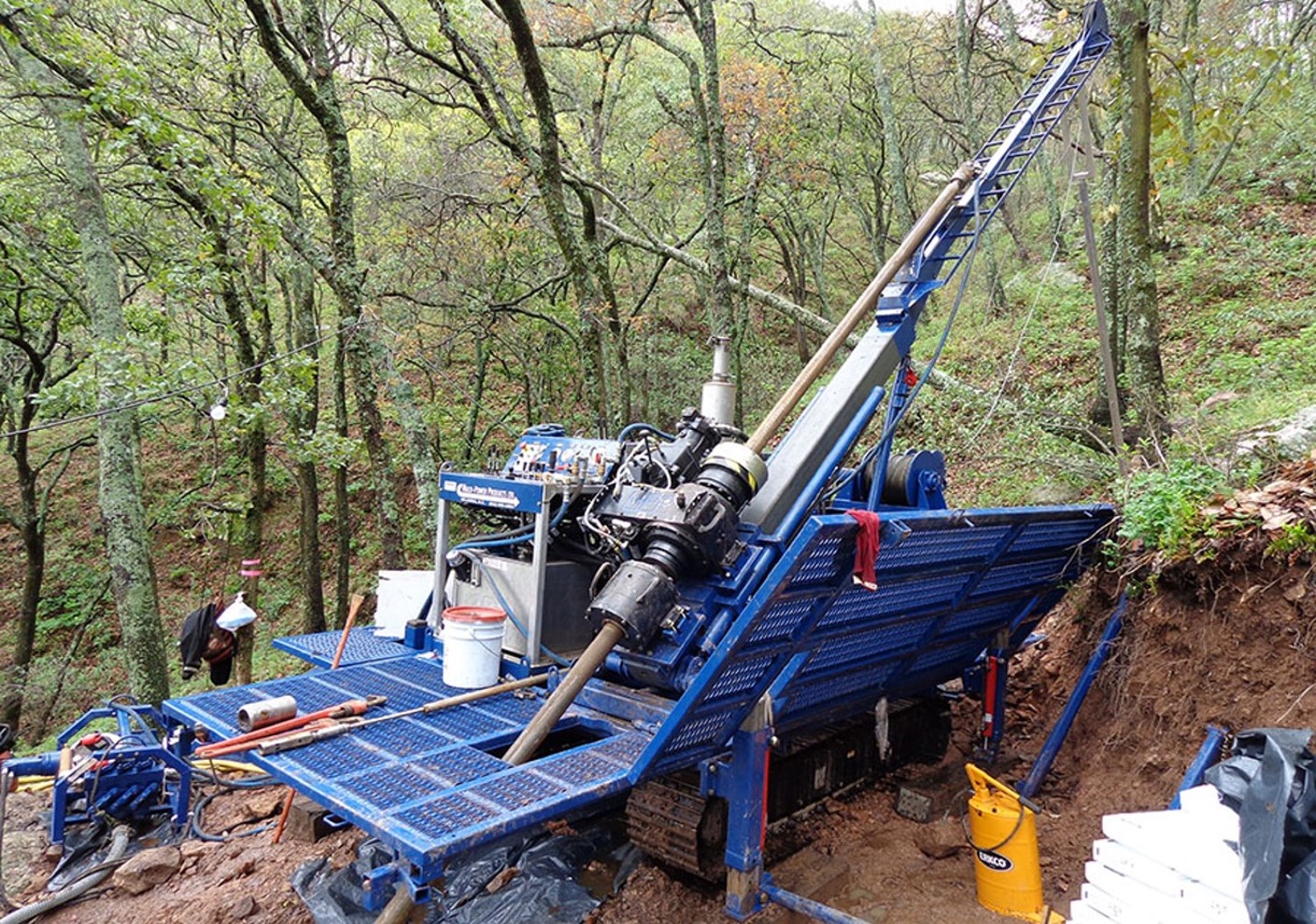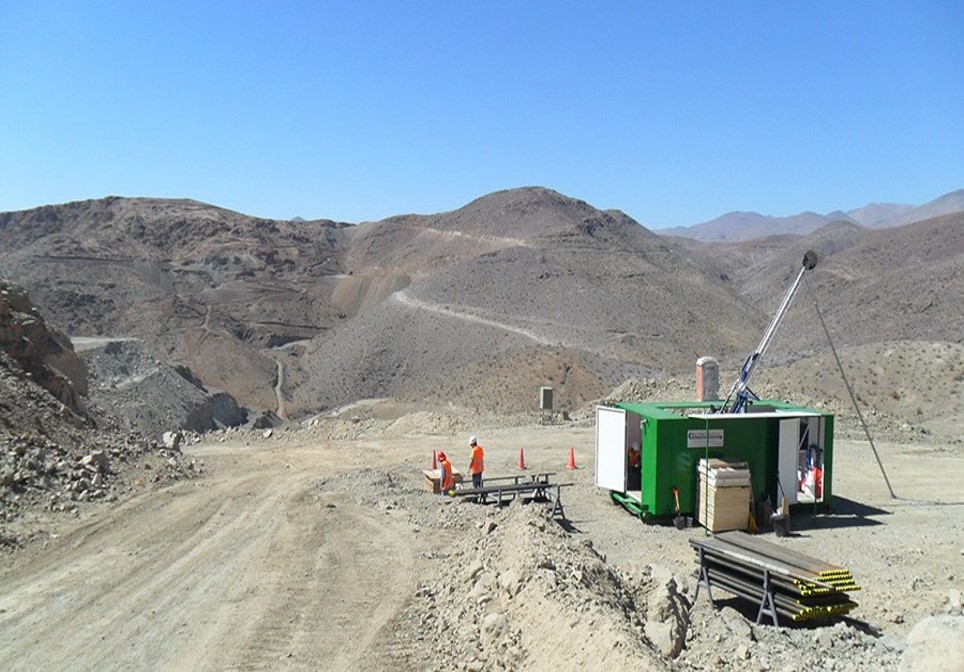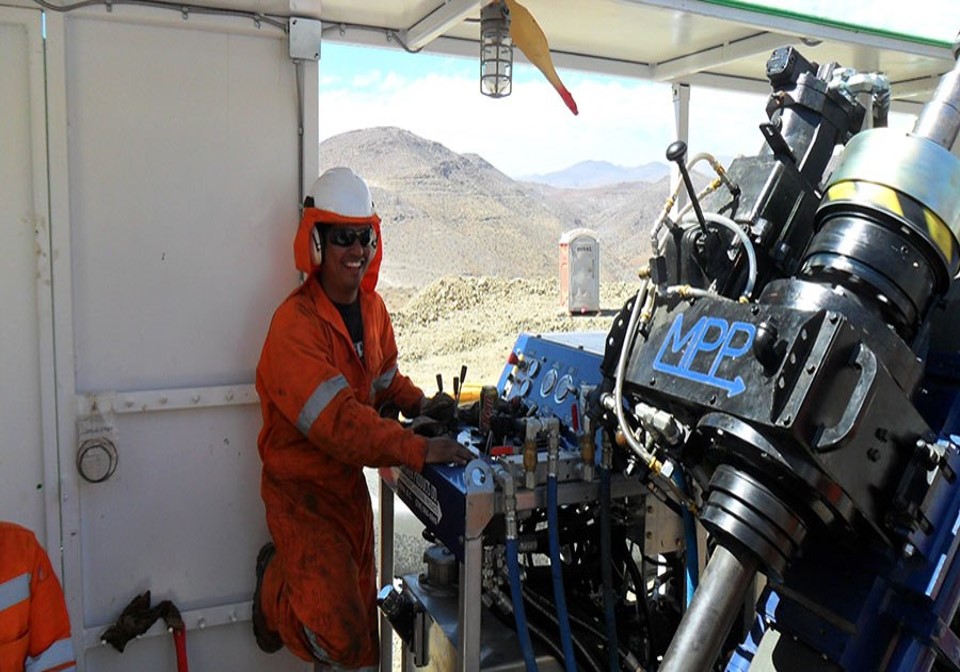 DEPTH CAPACITIES: Based on max pullback & a 25% safety factor
B
5260 ft / 1603 m
N
4215 ft / 1285 m
H
2875 ft / 876 m
PRIME MOVER
Standard unit
Cummins QSB4.5-P160, 4.5 L, 4 cylinder, turbo charged diesel engine
Power:
160 HP @ 2200 RPM
Optional unit
John Deere 6068, 6.8 L, 6 cylinder, turbo charged diesel engine - Expot Only
Power:
185 HP @ 2400 RPM
ROTATION UNIT
Standard unit
XP drill head w/ Christensen  chuck
Maximum opening:
4-5/8" (P size)
RPM:
1400 RPM
Torque:
4560 ft lbs.
Chuck:
35,000 lbs. capacity
Hydraulic motor:
160cc variable speed/torque piston motor
Gear ratios:
6.27:1, 3.12:1, 1.75:1, & 1:1
FOOTCLAMP
Standard unit
Christensen hydraulic open/spring closed
Maximum opening:
4-5/8" (P size)
MAST AND FEED
Feed stroke:
72"
Pullback:
29,452 lbs
Pulldown:
15,020 lbs
Drill angle:
45 to 90 degree
Tower:
10 ft or 20 ft rod pull capacity
WATER PUMP
Standard unit
W1122B-CD (435) piston pump
Capacity:
37 GPM @ 1000 PSI
WINCHES
Wireline winch
Hydraulic motor direct drive c/w level wind spooler
Capacity:
3000 ft of 3/16" cable ( optional 4000 ft drum)
Auxiliary winch
Rotzler TH1
Capacity:
75 ft of 1/4" cable
HYDRAULIC SYSTEM
Controls:
Fully hydraulic, no electronics
Rod handling:
Synchronized chuck & footclamp w/ additional chuck and clamp control
System pressure:
4000 PSI
Filtration:
10 micron
Components:
Sauer Danfoss, Parker, Sun & Brevin 
Heat exchanger:
Air:oil cooler c/w hyd. drive fan
 ADDITIONAL FEATURES 
Certified/engineered lifting points
Level wind wireline winch
Rod guard w/ interlock feature
Multi-point hydraulic troubleshooting value and gauge.
OPTIONS
Tracked carrier c/w radio remote & hydraulic stabilizers
Fly Skid w/ hydraulic or manual stabilizers
Level wind winch
Diesel driven supply pump
Enclosed drill shack w/ rod handler
Mud and fuel tanks
French/Spanish labels & manual